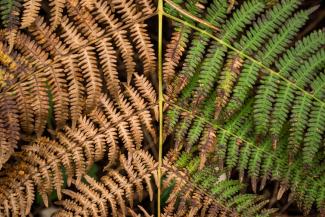 Opposite Day. Investors were in a selling mood again today, following the latest batch of relatively solid economic data. We're in a good-news-is-bad-news period for the market, as a stronger economy and job market are seen as clearing the way for a more forceful Federal Reserve.
Essentially, the better the economy, the more the central bank needs to pump the breaks to slow things down and get inflation under control—its top priority of late. Higher interest rates are a negative for stock valuations, and there's always the risk of the Fed going too far and pushing the economy into a recession.
Today's data included a 0.3% rise in 
U.S. retail sales
 in August—beating estimates for no change. Weekly initial unemployment claims declined to 213,000—versus the 225,000 consensus estimate. Another big hike from the Fed is still very much in the cards next week.
The problem for the market is that there's isn't a clear way out of the current volatile malaise, other than inflation coming down convincingly. Would weak economic data that suggests an impending recession send stocks rallying? Unlikely, given that's exactly the fear that helped send stocks falling to their worst first half of a year in decades to start 2022.
"MY BIG FEAR NOW is that good economic data will be viewed as NEGATIVE (higher rates), bad economic data will be viewed as NEGATIVE (hard landing, lower potential corporate earnings)," wrote Mizuho's Jordan Klein today.
The S&P 500 finished the day down 1.1%, the Dow Jones Industrial Average fell 0.6%, and the Nasdaq Composite slid 1.4%.
Over in the bond market, "cash is no longer trash" writes Barron's Andrew Bary today.
The 2-year U.S. Treasury note now yields 3.9%, up from 0.7% at the start of 2022. Not bad at all for essentially risk-free debt. Rates on some money-market funds have hit 2%. Yields across markets have climbed this year and could continue rising as central banks raise interest rates.  Fixed income is actually providing some income these days, for the first time in 15 years.