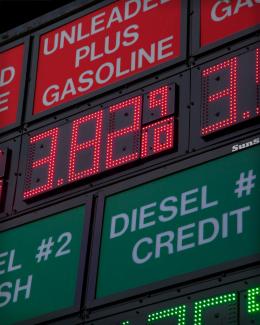 Highest Inflation in 40 Years
Core and Headline Consumer Price Index 
(January 2022)
Highest Inflation in 40 Years
Headline rose by 0.6% MoM, above market expectations of 0.4% MoM.
Core CPI also printed at 0.6% MoM, above market forecasts of 0.5% MoM.
Energy services rose by 2.9% MoM, followed by a 1.5% MoM increase in used auto prices.
Transportation services rose by 1.0% MoM driven by a 2.3% MoM jump in airline fares.
Shelter costs, which account for 33% of CPI rose by 0.3% MoM, compared to 0.4% the prior the month.
Over the past 12 months headline and core CPI have increased by 7.5% and 6.0%. 
Bottom line: Both headline and core CPI increased by 0.6% MoM in January, leading to the largest 12-month change since 1982 for both series (top chart). The jump in prices was broad-based with Americans paying more for almost everything, including electricity, clothing, food, rent and purchases of auto vehicles. Food away from home posted its largest annual jump since 1982, but a more worrisome development is the increase in owners' equivalent rent that has a hefty weight of 24.4% in the basket and rose to its fastest annual pace since 2007. While today's report may reinforce the view that inflation will be lasting, it is hard to ignore the weaker price signals that are being observed in other economic data, such as the ISM surveys. Indeed, the recent strong divergence between CPI and ISM prices (bottom chart) suggests that inflation may be close to cresting and CPI should move lower in the months ahead. Nevertheless, today's CPI report has increased the total number of rate hikes expected in 2022 to more than six, and also boosted the odds of 50 bp rate hike in March to 53% from 31%.