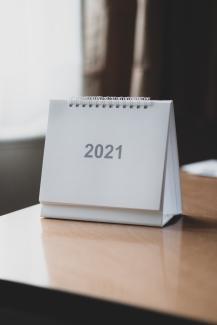 History Says Expect a Strong Fourth Quarter. History Can Be Wrong.
September will go down in the history books as a thoroughly miserable month for stocks as the S&P 500 saw its seven-month winning streak go up in smoke, falling 4.8%. In fact, it was the index's worst month since March 2020—another month that history is unlikely to forget.
But the fourth quarter is historically the best for stocks. Is it too much to imagine stocks rebound from here, and maybe a nice Santa Rally to lead us into the holidays?
Stocks have risen in the fourth quarter 79% of the time since 1950, with an average gain of 4%, according to data from Truist Securities, though October itself is typically a volatile month.
But steady on, history is only a guide and it pays to live in the present.
In September, all manner of risks came together at once: the China Evergrande crisis, the Federal Reserve's hawkish shift, Congressional drama and a global energy crisis, among other things.
While some of that uncertainty has started to subside, there's plenty of it still around. A potential government shutdown was averted late Thursday with hours to spare, but House Democrats delayed a vote on President Joe Biden's infrastructure bill. There's also the debt ceiling issue.
For what it's worth, October has picked up where September left off. Asian stocks tumbled Friday, and the slide has spread to the major European indexes and U.S. futures. 
—Callum Keown